American conductor Joseph Mechavich is renowned for his passion and commitment to excellence in opera. His uncanny ability to elicit sensitive interpretations in myriad styles has established him as one of the most sought after maestros in the U.S., helping him to forge enduring relationships with Deutsche Oper Berlin, New Zealand Opera, The Washington National Opera, New York City Opera, The Atlanta Opera, Florida Grand Opera and many more respected organizations. His artistic credentials are impressive, and beyond that, he has developed a reputation as a generous collaborator, fostering a supportive atmosphere where each member of the production can do his or her best. He has mastered and performed an extensive array of the standard operatic repertoire, and he has earned praise for his acumen in twenty-first operas, working closely with composers such as Jake Heggie and Carlisle Floyd. With another busy season ahead of him, his star continues to rise. He recently sat down with us to share his philosophy of the opera world and his plans for the future.
How would you describe the secret life of a maestro?
It is a life of having your face constantly buried in scores and books. It is not enough for me to just understand the flow of the music, but I am consumed with the primary sources that have inspired the piece, the compositional process, and the style of any given composer. Going into a project with "too much information" and being "overly prepared" provides me a foundation upon which I can competently collaborate with my colleagues on the stage and in the pit. One must be a constant student.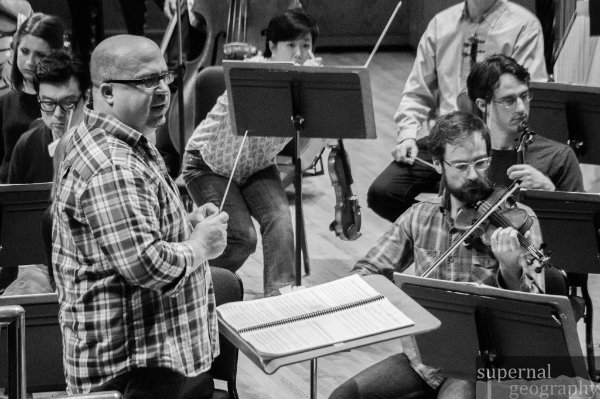 How on earth do you balance your hectic professional life with your personal life?
It is a privilege to do what I do. I am so very grateful. My partner of 19 years is loving, supportive, and generous. When I decided to leave the repetiteur bench behind (which was 15 years ago) and pursue conducting, he supported us during those early lean years. He not only makes me a better musician but more importantly a better human. He doesn't know this, but before I take the podium for every show, I think of him.
What is the biggest misunderstanding among young opera pros today?
You have to play the long game and remember that what we do as performing artists is a craft. It takes time to master a craft. You cannot rush. You have to focus on longevity of a career not the immediacy of the moment. "Practicing your craft" is a very humbling mantra to follow for us performers as we hunger for the performance and what is bigger and better. But it was the many years as a repetiteur and early conducting experiences at smaller companies where I honed my own craft. These crucial developmental years prepared me to feel more comfortable on the podium at larger organizations. Never skip a step.
How have you seen this crazy business change over the course of your career?
Over these years I have seen producers try a variety of initiatives to attract audiences, from extravagant visual elements to radical marketing plans. I now see a new generation of producers who understand that today's audience wants to be fundamentally transformed not just by the beauty of the music, but also by the story itself. That means hiring a creative team and cast that is virtuous and sincere in the task of storytelling. The audience can see through artifice and they deserve artists that are committed to their craft. There is no place for mediocrity. The most memorable performances are those that have stayed true to the story with singer-actors whose performances were both authentic and honest with an orchestra in the pit that shimmers and breathes.
"You have to play the long game and remember that what we do as performing artists is a craft. It takes time to master a craft. You cannot rush."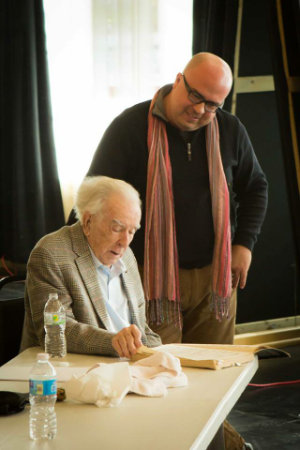 How have you changed over the course of your career?
I have calmed down. My past experiences, not so much my successes but more importantly my mistakes, have allowed me to settle into a good place. I used to only be obsessed with getting it musically correct; I still am to an extent, but now my obsession is with creating or allowing moments. Being a pit conductor is a combination of knowing when to lead and when to accompany. This statement applies to my colleagues on stage and in the pit. As an audience member we are seduced by those special moments where the words connect to the music, which connects to the dramatic pulse of the moment. The resulting magic is earned by trusting one another. In my humble opinion, opera is chamber music at its highest level just with many, many more people involved. When you witness an extraordinary string quartet perform, they have an intimate connection with each other. They trust each other. I have to ensure that I create that environment of trust so we all can allow the moments of beauty, the story be told, and the audiences transformed. In the end it is always about the audience. My favorite compliment I have ever received was from a friend who saw me conduct for the first time. She said, "I watched you conduct during the prelude, but then when the action started, I forgot you were there." I call that mission accomplished!
Where can we find you this year?
After a break this summer to reboot, I will be hitting road again in August for some pretty exciting projects: Barbiere for The Minnesota Opera with an outstanding cast, Everest for Austin Lyric Opera with Leonard Foglia leading us through the storytelling, and a remount of the stunning show Riders of the Purple Sage for Arizona Opera; as well as a debut with Opera North Carolina and a return to both The Florentine Opera and my home company Kentucky Opera. Plus, baritone Daniel Belcher and I are putting together a recital of all-Carlisle Floyd (arias and songs) with venues to be announced.