If you're listening to the most popular and successful classical vocal music of the twenty-first century, there is a strong chance that you're hearing words penned by librettist Mark Campbell. The volume and variety of his work is astounding. In the past year alone, companies planned to produce two dozen of his operas (including four premieres). Though Covid-19 upended those performances, Campbell's creativity remains vibrant; he has continued writing multiple commissions, and he has sought out innovative ways of bringing art to life in a pandemic world. Mark Campbell's songs are the focus of the upcoming NYFOS (New York Festival of Song) Next live stream performance on April 14, 2021. He recently shared his thoughts on collaboration, inspiration, and his passion for helping the next generation of opera librettists.
You have worked with 40+ composers in your career, including three Pulitzer Prize winners. What is your secret sauce for collaboration with so many different composers?
There really is no secret sauce or one solution. Not all of my collaborations have been smooth, and not all have produced successful work. Every composer is different. Each new project—even with a composer you've worked with before—is different. I would say adaptability is key. Listening, yes, but also learning to listen in different ways. Composers don't always have the best tools for communicating their needs in a collaboration, so you sometimes have to ask many questions to understand what they want. Finally, the best collaborations are those built on mutual respect and a clear understanding of each other's roles in the creation of a new work. If a composer promises to not write my similes for me, I promise not to write a chord progression for them.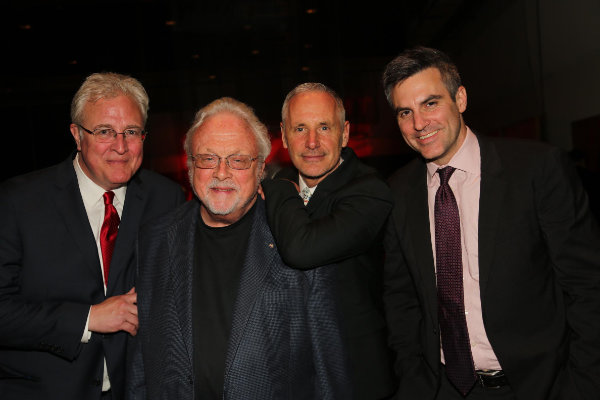 Your words are ubiquitous in song and opera these days, and your work boasts a variety of styles. Is there any topic or genre that you refuse to try? If so, why?
A warm-hearted bio-opera about Rand Paul? A positive look at our homegrown terrorist organization, the NRA? A musical screed against our national hero Stacey Abrams? Of course there are subjects I would refuse. But I'm always game for a challenge. As to genres… I've been lucky to have worked in many ways to tell a story: but that's really a matter of content dictating form and the circumstances of the collaboration. A "scenes from a life," theatrical song cycle seemed right for As One; a time travel circular narrative seemed right for The (R)evolution of Steve Jobs; a straightforward, mostly chronological adaptation seemed right for The Shining. I think one reason I loved writing Elizabeth Cree so much is because of the multiple genres the novelist Peter Ackroyd put in his novel—courtroom drama, Gothic horror, historical fiction, mystery, the false narrator. Juggling all those while keeping the story clear was a fun challenge. I'll never try to do it again.
Do you prefer the sweeping longform of opera, or the more concise and intimate world of art song? Why?
Do I have to choose? I love both. I taught myself how to write lyrics long before I was a librettist. If you can write lyrics and learn the precision of that skill, you can write anything. One reason I love NYFOS—besides the benevolent spirit of Steve Blier—is how the organization always finds ways to expand the definition of "song." I've heard an AABA standard with one voice and a piano in a NYFOS concert speak more to the human condition than four hours of giant, expensive nonsense in a prominent opera house.
What is the biggest, most common mistake that you see neophyte opera librettists make? How do you mentor the next generation of lyricists?
Writing a libretto is a highly specialized craft. You're both a playwright and a poet—and yet not quite fully either because an opera is and always will be about music. While a librettist should never be made to feel subordinate to the composer, they must realize that their work must serve the musical story. It's sometimes hard for neophyte librettists to understand that completely.
When I started writing operas twenty years ago, there were very few librettists and absolutely no training programs. Because of the great work of organizations like American Lyric Theatre, the American Opera Initiative and the American Opera Project and great mentors like Mark Adamo, Cori Ellison, Steven Osgood, Matt Gray, Francesca Zambello, Rob Ainsley, Christina Scheppelman, etc., there are many splendid librettists in the field right now—ones who understand the form. OPERA America is now in the process of choosing one librettist for the opera librettist prize I created this year—and I'm happy to say that 1) I don't know two-thirds of the librettists that applied and 2) choosing one person who deserves this award is impossible.
You can catch NYFOS Next's showcase of new works with words by Mark Campbell on April 14th at 7pm Eastern. For more information, visit nyfos.org/nyfos-next.