Italian bass Ferruccio Furlanetto has a powerful, unforgettable sound. I know him primarily through Mozart – as Figaro in a famous Met recording of Le Nozze di Figaro and as Don Alfonso in another James Levine led production of Così fan tutte (this one was with the Vienna Philharmonic). Although I know him primarily from Mozart operas, he is a renowned interpreter of Verdi as well.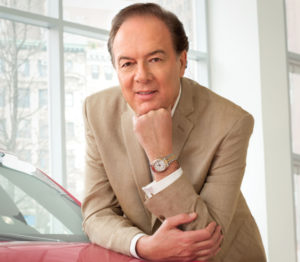 Ferruccio Furlanetto | Biography
Furlanetto was born in Sacile, Italy in 1949. He began his opera career in Italy, but after making his U.S. debut in 1978, he says, "I never really went home," (Opera News, May 2013). Furlanetto has traveled extensively over the last 40 years of his illustrious career, performing with nearly all of the greats – Pavarotti, Domingo, and Carreras, to name a few. He has also worked with many of the great conductors, including James Levine, Herbert von Karajan, and Claudio Abbado.
The Furlanetto Sound
It's one of those voices that's hard to forget. It's dark, rich, and expressive, and it all seems so effortless! Though I have never heard Ferruccio Furlanetto perform live, I imagine that he is one of those performers who doesn't need to do much physically in order to capture the audience's attention. He is the quintessential Italian bass. Just listen to him in this video from Mozart's Le Nozze di Figaro. Here Furlanetto is singing Figaro's first great aria in the opera, Se vuol ballare, along with the preceding recitative.