I am thrilled that Bulgarian baritone Vladimir Stoyanov was able to take the time to answer a few of my questions about growing up in Bulgaria, performing at Covent Garden, acting through singing, and developing a love of opera at an early age.
What was the Classical music scene like in Bulgaria as you were growing up?
I was born in Bulgaria when the communist regime was still in force. The doctrine at the time gave much importance to the study of classical music and opera. There were very important Bulgarian opera singers such as Boris Kristoff, Ghena Dimitrova, Nikolai Ghiaurov, Nikola Ghiuselev, Anna Tomova Sintow, Raina Kabaivanska who played on the stages of the most important theaters in the world. These singers were part of the "Bulgarian singing school" recognized all over the world, that has as its founding father the famous bulgarian baritone Hristo Brumbarov. These singers were considered as big-time singers and in Bulgaria they were venerated and highly respected by everyone.
I actually traveled to Bulgaria a number of times while I was living in Istanbul from 2008 to 2015. Unfortunately I didn't have the chance to see any opera during my travels. Nonetheless, I'm curious what the opera scene is like there. What are the major houses? Is it a popular art form there? Are performances well attended?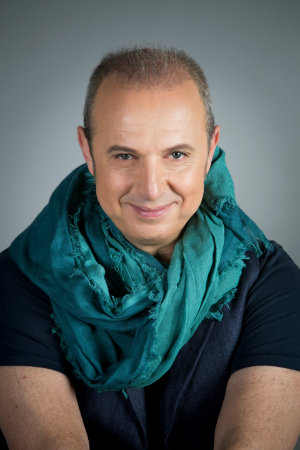 The main opera houses in Bulgaria are Sofia Opera House, Varna Opera House, Plovdiv Opera House, Stara Zagora Opera House and Ruse Opera House. Then there are a variety of other smaller summer festivals like Veliko Tarnovo. The opera as an art form is undoubtedly still very much loved in Bulgaria. This feeling is perhaps due more to the glorious past than to the present. In my view, politics does not do enough to promote culture in my country and the comparison with the past is painful. I believe that in schools too little is done to promote opera and as a result young people feel it as something too serious and distant from them. When I go to see some opera performances in Bulgaria I would like to see more young people in the audience.
I read that you grew up in a family without musicians. How did you develop an interest in opera?
It's true. There were no musicians in my family. My mother noticed my interest for music. Also my relatives told me that from early age I liked to sing and invent melodies. I started very early to attend the children's choir of my hometown, Pernik, but, the true love was born watching an Ernani on television where the great Piero Cappucilli sang the role of Carlo V. I was enchanted!
I see that you had a house debut at Covent Garden this season as Prince Yeletsky in Tchaikovsky's The Queen of Spades. How did performing in this house compare to the other major houses.
It's a magnificent theater as an architectural structure, very organized and with an involved and very attentive audience. Covent Garden in my opinion works a lot on the preparation of the public and this is of fundamental importance in my opinion. For example, in view of a new production, ROH [Royal Opera House] organizes a series of meetings between the public and the artists where artist try to involve the people present in the hall. During these events we talk about the characters, the costumes, the music, and the audience asks questions and the artists answer. It is very nice, for a spectator to be able to understand the quantity and kind of work is standing behind an opera production.
Where can audiences see you perform in 2019?
My next engagements include Renato in Un ballo in Maschera at the Bolshoi Theater in Moscow, Rigoletto in Seoul, Korea, at the Palau des Artes in Valencia, and at the Festival of Bregenz, I due Foscari, inauguration of the Verdi Festival in Parma and also my debut in the role of doge Francesco Foscari.
Talk a bit about the relationship between acting and singing on stage. I've often heard opera singers expressing the notion of "acting through singing," as opposed to the more familiar acting through spoken word and physical action. How do you act through singing?
This is a very interesting question. "Acting through singing" or "recitar cantando" (in Italian) indicates the musical practice developed by some Florentine composers of the seventeenth century, from which the melodrama originated. It means putting the voice at the service of dramatic action through singing and then we have the melodrama. On this topic there are many opinions. Personally, I am fond of the bel canto singing. The art to give the meaning of the words of libretto through music, cantabile performed with softness and beauty of sound, purity of legato, continuity of cavata, elegiac abandonment and intensity of lyrical effusion. To obtain the beautiful sound, there are years of study and research. In the course of your studies you have to learn especially to relax the muscles of your body in the "right way" and then to find the "right tension" to sing. It is a very complex and difficult job. Perhaps to a spectator at first sight it seems natural to see one who sings on stage. I say that it takes a great technique. Bel canto technique. One of the greatest exponents of this school is Giuseppe Verdi. If we pick up a Verdi score, we'll immediately realize that the Maestro has written not just the music, but the dramatic action is clearly indicated and described in his operas. On stage, for me technically, the important thing is to never shout, do not sing just to make your voice heard. First of all we must give an emotion to those who are listening. Bigger satisfaction for me comes from people who, after the performance,tell me: "You made me cry with that phrase…"
When you're not singing on the great stages of the world, how do you spend your time?
When I do not sing I try to spend my time at home, with my son. The singer's career takes me away from home for very long periods of time. This is a sore point I think for every opera singer, loneliness and distance from home. Also when I'm free I try to rest by taking long walks in the woods, breathing clean air (which is good for singing), I like organizing dinners for friends, in short, I try to live a life as any regular person.
To conclude, I'd like to ask a question I ask everyone: what is it about opera that touches your soul?
What touches my soul of the opera is the way in which music combined with words manages to reach people. It can make you cry, make you laugh, make you think about situations. Opera is the expression through live performance of the human condition, of all that we feel, especially in the dramatic repertoire. The opera combines music, singing and drama perfectly. It is the essential part of our culture.